Although God's Green Crack may have a bombastic name, its flowers more than live up to its promise. The buds are medium to large in size and have a rounded, slightly tapered shape, like miniature pinecones. They have a characteristically indica structure, with narrow leaves that curl tightly inward toward their central stems. The leaves themselves are a dark shade of forest green, although occasionally, they will show patches of purple as well due to high concentrations of anthocyanin pigments. Finally, translucent white trichomes and curly orange pistils make these colorful flowers even more eye-catching.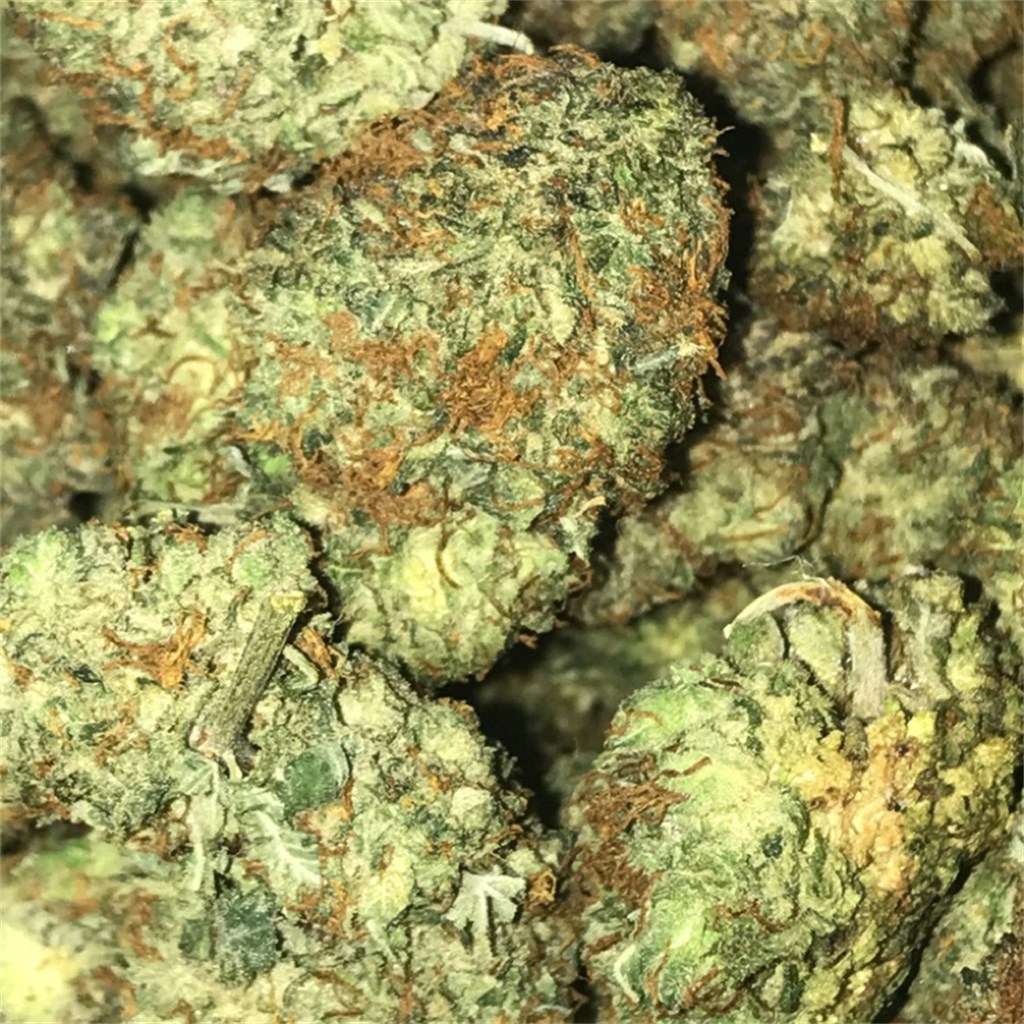 Also known as GCG or God's Green Crack is a well-balanced indica hybrid strain bred by Jordan of the Islands, who had one goal in mind in his breeding effort – to lighten up the hard-hitting effects of God bud with a mind-cleansing and energetic buzz from Green Crack Sativa.
Mango, passionfruit, and other tropical sweet notes which make the flavor of Green Crack famous smack you in the back of the tongue and throughout the entirety of the retronasal olfactory system. Taste is 90% smell folks.